Eagles Soar High Above The Storm Clouds To Safety. They Fiercely Protect and Nurture Their Young. They Are Fighters and Known To Be Vigorous. Eagles Are Brave and Courageous, Great Leaders, and Great Visionaries. They Are Attentive, Known To Be Fearless and Tenacious.
True Leaders Aren't Just "Bosses." They Grow With Their People. They Strive To Make Individuals In Their Organization Or Society Grow To Their Full Ability. They Teach and Guide Just Like The Mother Eagle Does. Even Though They Never Stop Giving Challenges, They Also Never Give-Up Empowering and Directing.
Eagle RocK Staff
Eagle Rock is blessed with a dynamic team of individuals dedicated to "give their all" and GO THE EXTRA MILE for the sake of the cause. They are committed to doing whatever it takes to bring hope to at-risk, hurting, abused, neglected, and homeless teenage boys in our community. Their selfless acts of love are echoed every day in the lives of those served at Eagle Rock. The ripple effect is immeasurable as generational cycles are broken through empowerment, encouragement, and equipping of the next generation of young men!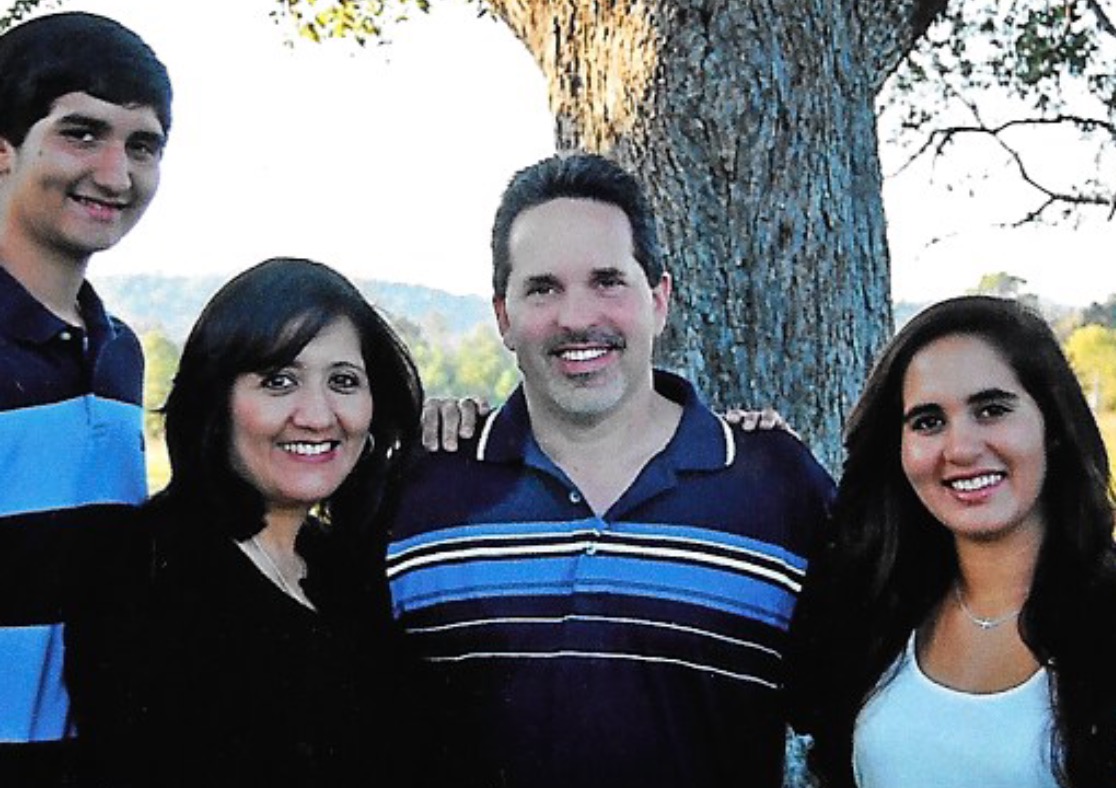 Scott and his wife, Diana, are the proud parents of Aly and Danny. He and his family enjoy spending time together, and have given their lives to the ministry of Eagle Rock Boys' Ranch. They have given their lives in dedication to "going the extra mile" with at-risk boys (over 300 to date) - One Step At A Time.
Scott graduated from Emma Sansom Highschool in 1984, after which he entered Samford University to pursue his degree in Human Relations. After receiving a Bachelor of Arts from Samford in 1988, he went on to get his Master's Degree in Counseling from UAB in 1991. While in college, Scott served as a volunteer at a juvenile detention center. It is during this time that he met Bruce, the teenage son of a prostitute/drug dealer. Scott spent time mentoring, Bruce, and it was this experience that God used to inspire Scott with the vision for Eagle Rock Boys' Ranch. Before giving himself to the ministry of Eagle Rock, Scott spent time as a Counselor in a private practice, and ministered as a Youth Pastor for seven years. He says, "I never take for granted the privilege of spending my life doing something I enjoy."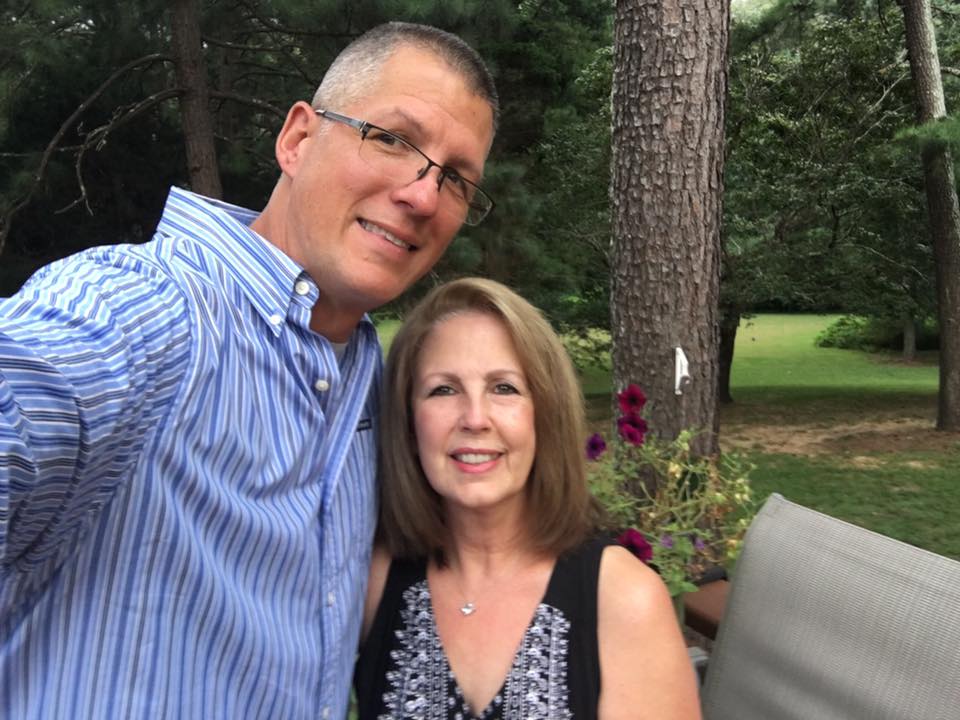 Belinda Hiti,
Ranch Director
Belinda and her husband, Andy, have been married since 1990. They have two adult sons, Ethan and James. Belinda enjoys spending time with her family and friends, anywhere, anytime. Belinda graduated from North Central University in 1989 with a degree in social services and a minor in youth development. Since then, she has poured her life (32 years to be exact) into children and at-risk youth, reaching across socioeconomic and cultural boundaries. Belinda enjoys talking and laughing with the boys. Personal tragedy in Belinda's family was the birthplace of her passion to work with at-risk boys. Many of her life experiences have prepared her to fulfill her purpose at Eagle Rock. Belinda is such an inspiration to all who know her. We are blessed to have her as part of the Eagle Rock family for the past eleven years.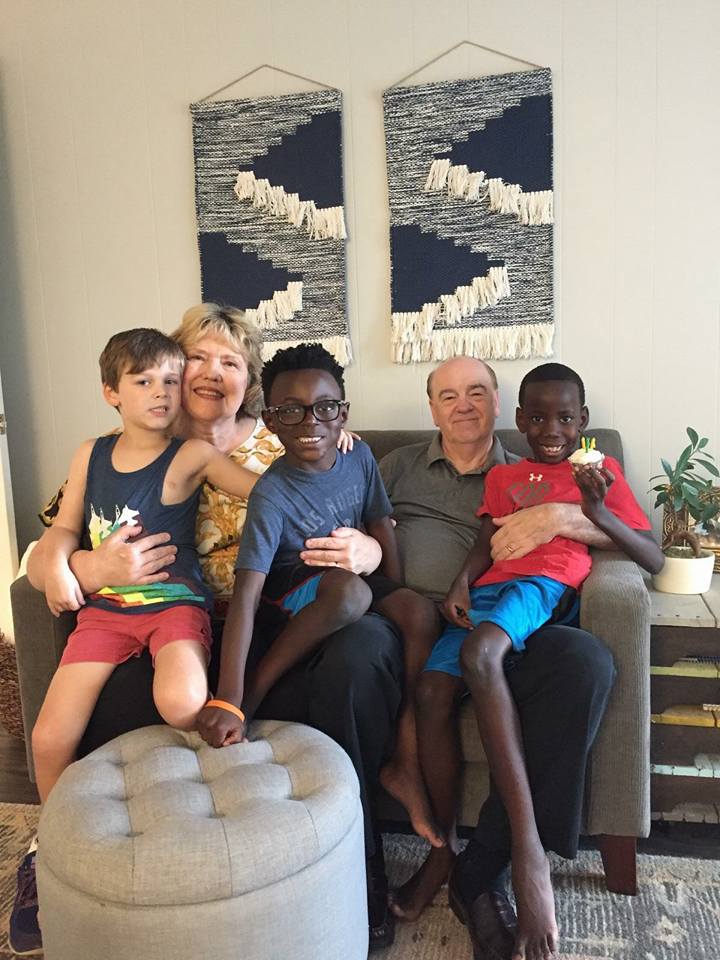 Mike is married to VV and together they serve as Houseparents at Eagle Rock. They have been married for 37 years, and have been blessed with two children and three grandchildren. Mike has worked at Eagle Rock for 3 1/2 years. Prior to coming to Eagle Rock, Mike was an administrator and teacher for 27 years at a Christian school. Mike loves playing basketball with the boys, as well as engaging in "friendly" games of ping pong (these boys can get quite competitive). Mike says, "There is freedom at Eagle Rock to encourage (although never pushed) the boys to have a personal relationship with Christ." Mike's experience from working with youth at his church and all his years teaching at school has well equipped him to serve the youth at Eagle Rock. He is a true inspiration to the young men we serve and we are grateful to have them both as members of the Eagle Rock family.
VV is married to Mike Davis and they are blessed with two children and three grandchildren. VV has been with Eagle Rock for almost seven years. She enjoys going for walks with the boys as well as cooking delicious homemade meals for them. One of her greatest joys is praying with the boys. Mrs. VVtaught school for 35 years and is presently teaching adult education at Gadsden State Community College. With extensive experience from teaching junior high school in the past and coaching several sports teams and leading field trips, Mrs. VV is a true gem to Eagle Rock and we couldn't do without her.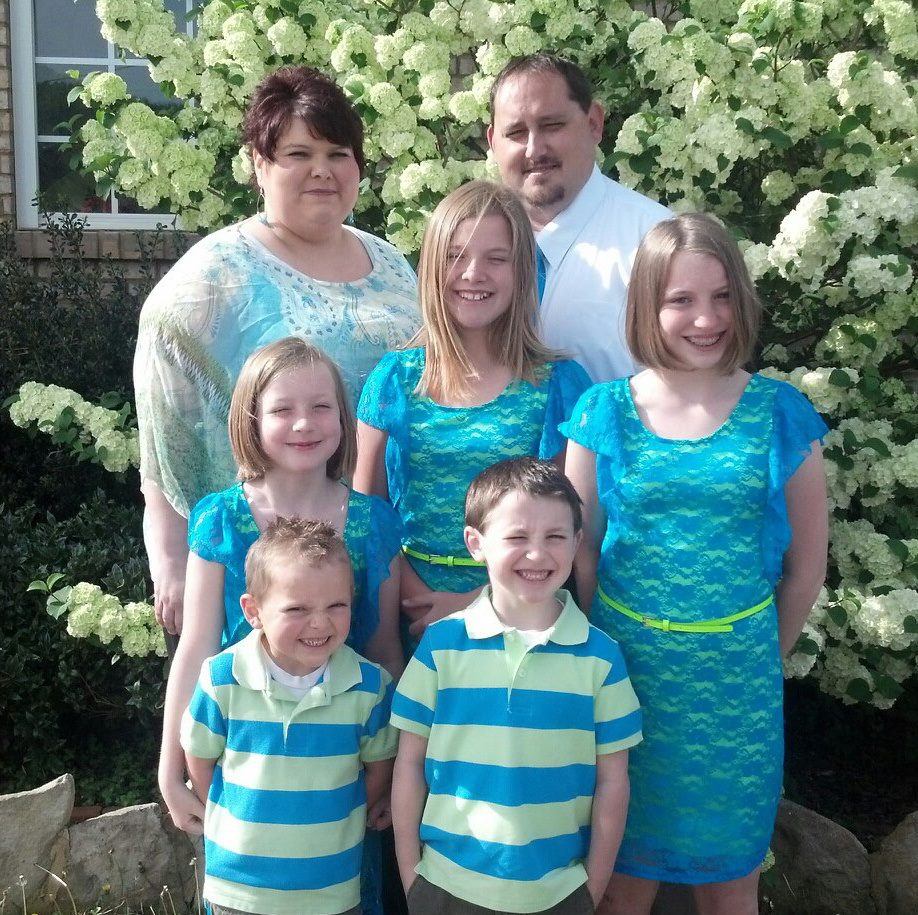 Robert Puckett, Houseparent
Robert and his wife Dedra have been blessed with five children. As a former houseparent at Eagle rock, Robert loved taking the boys to the YMCA to play basketball. Robert loves using his life experiences, as well as his gifts and talents, to truly make an impact in the lives of at-risk young men. Robert grew up in some troubled areas under some harsh circumstances, so he knows first-hand some of the challenges young men at Eagle Rock are facing. Now Robert serves as the Technological Resource Technician for Eagle Rock and Eagle Rock Thrift Stores. His dedication and devotion to do all he does in a spirit of excellence makes him excel - and we couldn't do without him!
Sheryl Lyles, Houseparent /
Social Worker
Sheryl graduated from JSU with a degree in Social Work. She has worked for Eagle Rock for several years and enjoys planning exciting activities for the boys. Sheryl is a great asset to the organization. We love her dedication and passion to always "Go The Extra Mile."
Tina has been a part of the Eagle Rock family for four years. Tina previously worked at The Bridge for 10 years and has also worked with mentally challenged children for nearly six years. Tina teaches many life-skills simply by hanging out with the boys, talking with them about their day, and cooking with them. Tina loves the family atmosphere at Eagle Rock. She loves that the boys do have a family, the staff! Tina inspires young men at Eagle Rock to be all the can be, and to "go the extra mile" for others.
Jennifer Burton, Administrative Asst.
Jennifer came to us from Canaan Land Ministries in Autaugaville, Alabama, where she served as the Administrative Assistant and Personal Assistant to Mac Gober, founder of, Canaan Land Ministries. Jennifer has worked with individuals struggling with drug and alcohol addictions for nearly eight years. Her motto is, "There is always hope!" Jennifer loves to say, "there is nothing ever too far gone, or too broken for God. God specializes in the impossible." Her favorite thing to do at Eagle Rock is spend time with the boys, mentoring them and hanging out - just doing life with them. Jennifer says "Eagle Rock is a rare find, the heart and integrity behind Eagle Rock is one of a kind. They truly love people right where they are."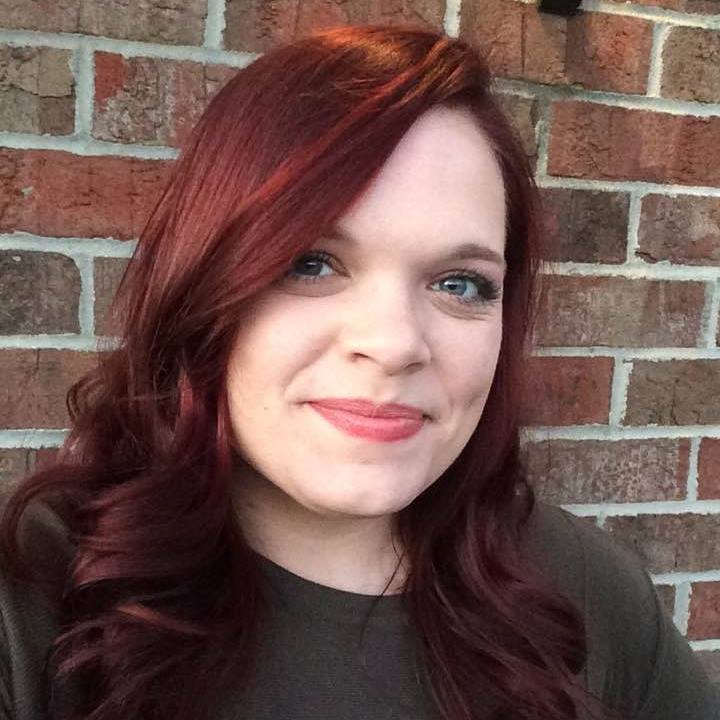 Carrie Elrod Smith, Houseparent
Carrie has worked as a substitute teacher, daycare worker, as well as a treatment aid before joining the Eagle Rock team. After serving as a residential counselor at The Bridge she made the decision to join our family. Carrie loves taking the boys to church and spending time investing in their lives. Carrie understands the value of building strong, healthy relationships. She knows in those relationships the boys will begin to discover their worth and value. Carrie grew up with children from Big Oak Ranch and understands deeply what many of the young men who live at Eagle Rock are going through. Many people from different walks of life and troubled circumstances have passed through Carrie's life. God used them all to show Carrie how to love people with the love of Christ. Carrie is a blessing to all who know her. She truly goes THE EXTRA MILE.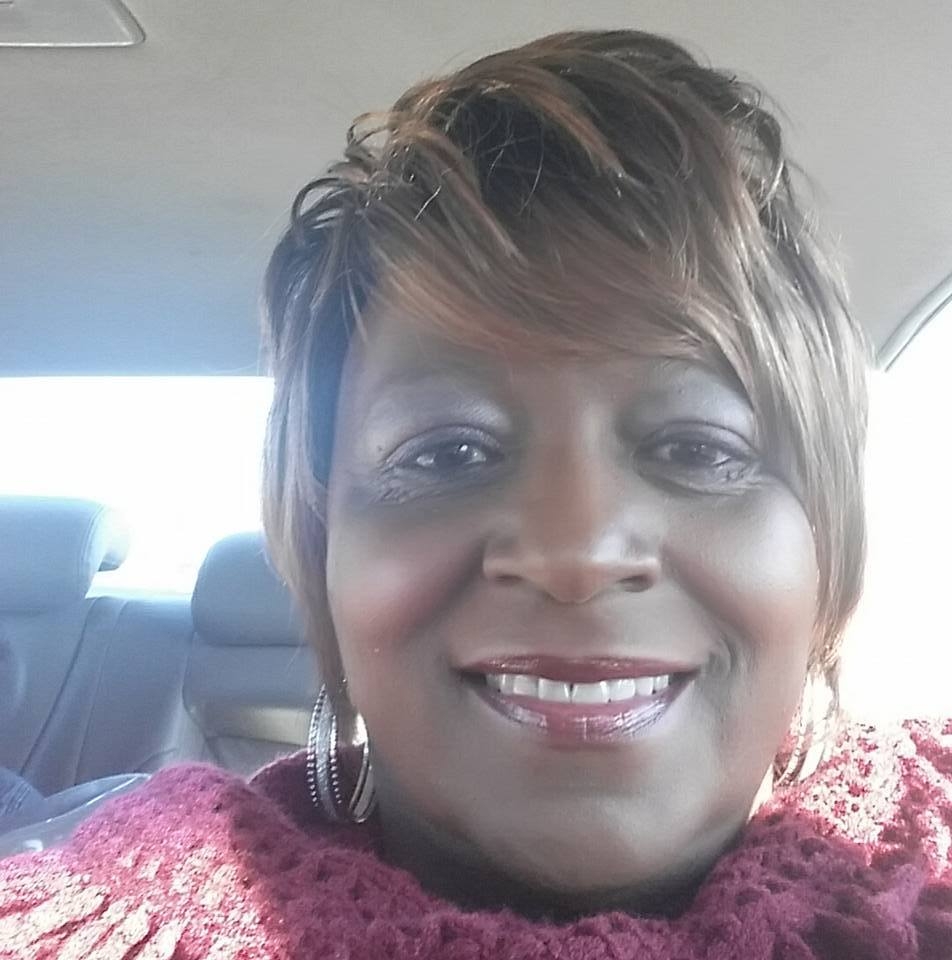 Tanga Hughley, Houseparent
Tanga is married to Marcus Hughley and they have two grown children, Tanjuana and JaMarcus. She and Marcus are actively involved in the ministry of Greater Ebenezer Baptist Church. Tanga enjoys spending time with her family, especially bowling with Marcus! The Hughley's are God Parents to several children, a responsibility they carry with extreme honor.
Tanga attended school at Gadsden Business College, and has previously worked for Riverview Medical Center. Since coming to Eagle Rock, Tanga truly believes that our boys can reach their full potential, if given the chance. She knows our boys only want to feel loved and wanted. This is what Tanga strives to share with them every day. Tanga is a true joy and we love having her as part of the Eagle Rock family.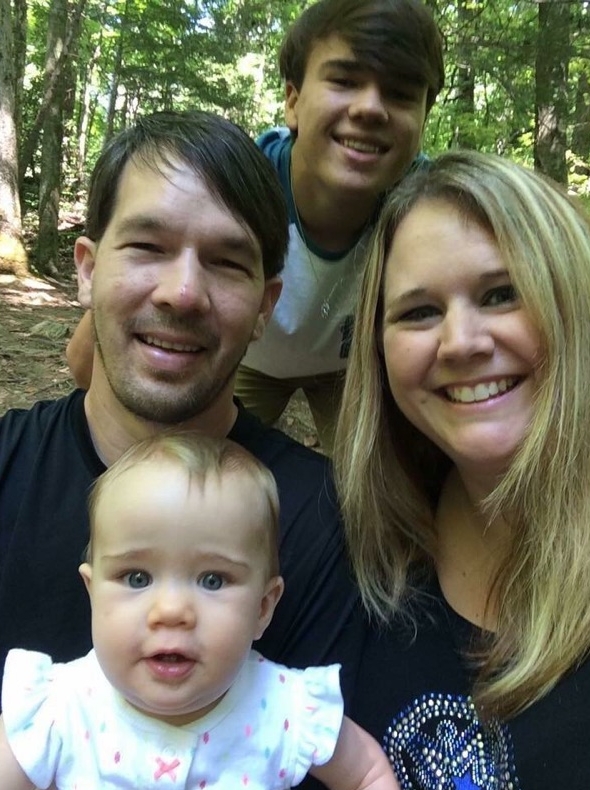 Andy Caudle, Maintenance Dept.
Andy has faithfully served Eagle Rock for several years, providing maintenance to our homes and offices spaces. The needs are sometimes enormous and he serves faithfully and joyfully. He is such a joy to be around, always bringing a smile to all who know him. He always GOES THE EXTRA MILE and we are blessed to have him as part of the Eagle Rock family! Andy and his family attend Riddles Bend Baptist Church.
David Williams, Houseparent
David has been "Going The Extra Mile" with Eagle Rock Boys' Ranch since the beginning - almost 24 years! WOW! As a houseparent, David knows the importance of investing quality time building relationships with our boys. He loves to watch movies, have cookouts, play basketball, and create opportunity for the boys to talk about their day, or anything they may be struggling with. David has not only gained experience from working many years as a houseparent, but he has also served as a foster-parent, coach, and a dad! David believes that our boys can learn the many life-skills they need to acquire through building of relationships with day to day activities and sports.